Description
Revolutionary Laser Technology
BenQ introduces a full line of innovative projectors featuring proprietary DLP high brightness laser technology.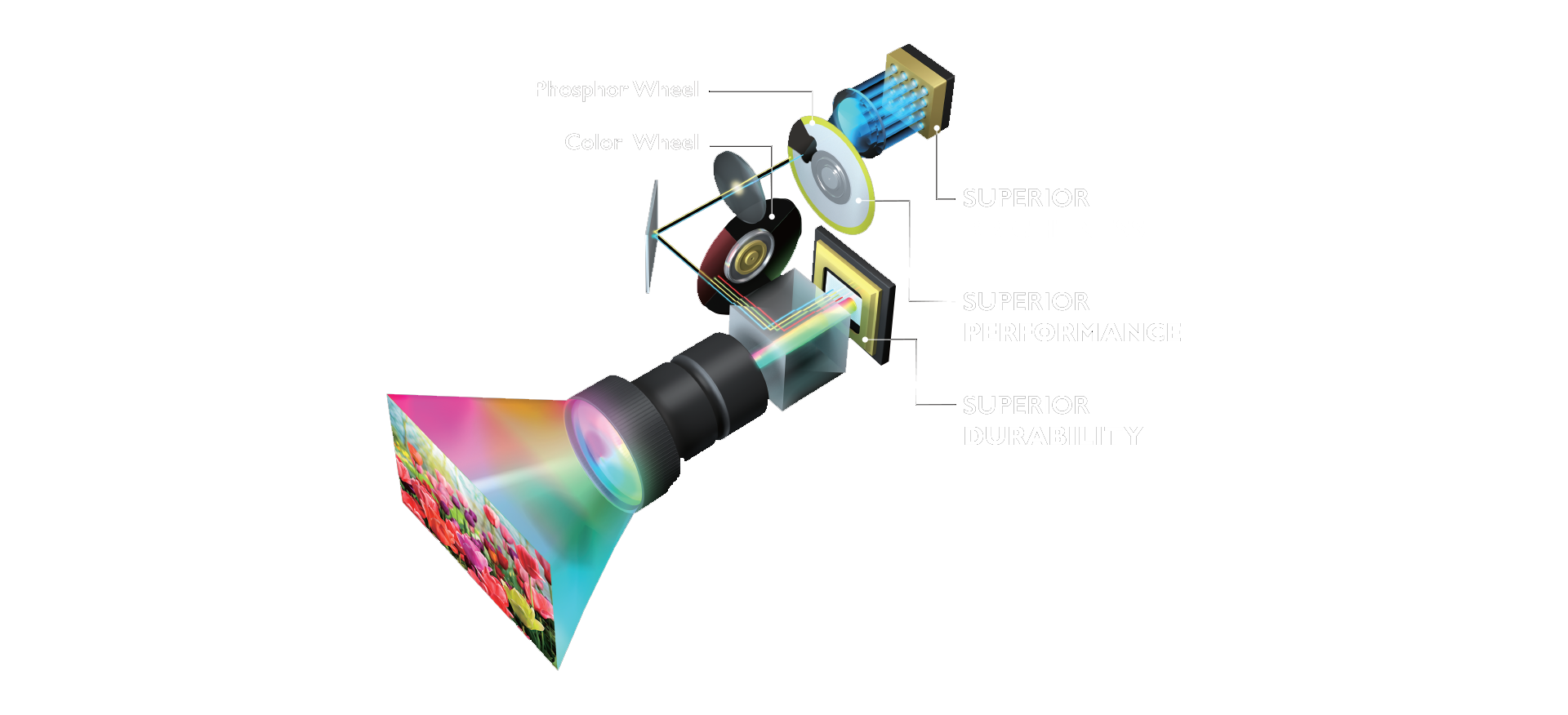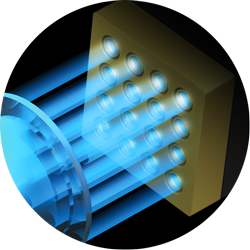 Superior Bright
Zero-deviation alignment of laser diodes boosts luminous flux into the light tunnel, improving light efficacy.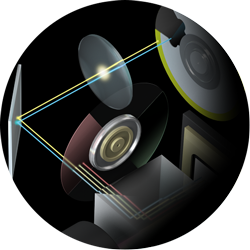 Superior Performance
Dual synchronized color wheels utilize an additive yellow segment, stimulating precise RGBY spectra for optimal chromatic performance.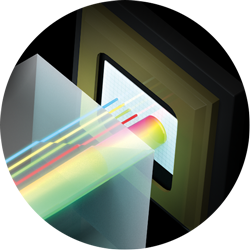 Superior Durability
Comprising over two million micromirrors that reflect pure light through the color wheel, the DLP chip is hermetically sealed to resist heat for over 200,000 hours without degradation.
High Quality Presentation
Advanced Modes for Supreme Presentation Quality
BenQ LU935's color modes are designed to fit all modern corporate presentation needs. 
Infographic Mode: Showcasing the text and graphics in detail due to high brightness and better color gradation through the 92% Rec.709 color coverage, ensuring more saturated and lively color performance.
Presentation Mode: Designed for conventional presentation with texts and charts, producing the truest blacks and exemplary image sharpness for unmatched readability.
Video Mode: Designed for preserving dynamic color details when playing videos in meeting room with ambient light.